Innjobs.net cooperation with Metropolitan College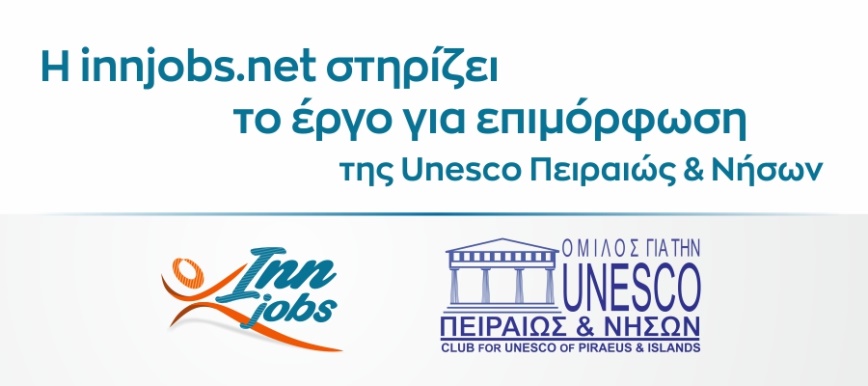 Innjobs.net has created in tourism, and especially in the hotel industry, a tool for HR Department, targeted at all the hotel's specialties, for the whole Greece, by region, by age, by gender, by pricing policy. Employers and employees in the tourism industry by joining the Innjobs.net platform become members, acquire their personal password and can make use of its services.
With a view to strengthening the weaker groups and their smooth integration into the community, a UNESCO Piraeus & Islands group is working with the Metropolitan College's Tourism School. Collaboration provides for the free training of unemployed people in thematic issues related to the service and hospitality of the visitors. The purpose of the program is to staff hotel and tourist businesses with help staff coming from within the group for UNESCO Piraeus & Islands. A valuable help in this effort is innjobs.net, which will be responsible for preparing the CVs of the trainees and their support for the interview process.
information: info@innjobs.net