Innjobs.net and IIEK New York cooperation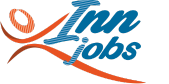 Innjobs.net is the largest online platform for employers and employees in the field of hotel tourism and mass catering. It has created a human resources tool, targeted at all hotel specialties for Greece, by region, by age, by sex, by pricing policy. It is a new tool to students in order to find practical training specializing in tourism, and a great opening for their future career. The cooperation with the most recognizable college in the country, the New York College, provides them the opportunity to get in touch with thousands of businesses looking for employees, by acquiring identity and recognition in the country's largest industry.
IIEK NEW YORK, utilizing the experience and expertise of the New York College Group, offers high-quality specialized training, giving students innovative training opportunities for a variety of professional backgrounds. In cooperation with American and European Universities of high international standing, IIEK New York was founded as a natural continuation of a 27-year high-quality service provider in the field of education and training. The cooperation between IIEK New York and Innjobs.net provides support to students, and encourages their professional development.
informations: info@innjobs.net