Innjobs.net and New York College cooperation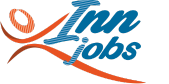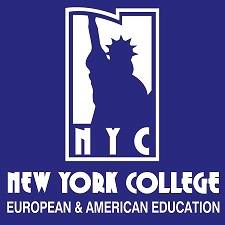 Innjobs.net is the largest online platform for employers and employees in the field of hotel tourism and mass catering. It has created a human resources tool, targeted at all hotel specialties for Greece, by region, by age, by sex, by pricing policy. It is a new tool to students in order to find practical training specializing in tourism, and a great opening for their future career. The cooperation with the most recognizable college in the country, the New York College, provides them the opportunity to get in touch with thousands of businesses looking for employees, by acquiring identity and recognition in the country's largest industry.
New York College was founded in 1989 and since then has been offering new opportunities in education and professional specialization, with integrity and a high sense of responsibility.  By combining the local cultural heritage with the American and European educational paradigms, New York College educates future professionals who partake of a multicultural experience, obtain a cross-cultural experience and become attuned to a global spirit. New York College offers Foundation, Bachelor's, Master's, MBA and PhD degrees as well as a number of professional training programs in a wide range of disciplines with its academic collaboration with distinguished universities of the United States and Europe: The STATE UNIVERSITY OF NEW YORK, Empire State College (USA); the UNIVERSITY OF GREENWCH, (U.K.); the UNIVERSITY OF BOLTON (U.K.); LASALLE UNIVERSITY (USA);  NATIONAL AMERICAN UNIVERSITY (USA); UNIVERSITE TOULOUSE 1 CAPITOLE;
The international dimension of the New York College Group, the multicultural environment and the Quality Education Programs provides Distinctions and Accomplishments.  New York College graduates continue to be highly employable as a result of the prestige of their degree as well as the career support and mentoring they receive throughout their studies at New York College and beyond.
informations: info@innjobs.net